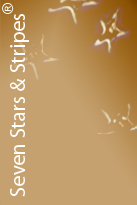 Sicily, Italy

Extraordinary - Society
February - 2007
5 Stars & 6 Stripes
Hotel & Service
The Ultimate Award:
Seven Stars and Stripes®

We landed at Palermo airport in the early evening hours of a pleasantly warm spring day, at the beginning of March. The string of mountains on one side of the runway painted deep red by the setting sun, affected the colors of the sapphire blue ocean on the other. A courtesy van from the hotel, a spacious Mercedes Vito, chauffeured us safely from Palermo to the Kempinski Hotel Giardino di Costanza in Mazara Del Vallo, within an hour. As we approached the main entrance, we were able to admire the perfect allée of palm trees framing both sites of the way. The air was like silk, lusciously filled with the aromas of Mediterranean flowers and plants.
Check-in was quick, pleasant and professional; then Miss Roberta Sergio welcomed us personally with a most charming smile. With just under a hundred-rooms, this luxury hotel opened in early 2005 and is in two words 'simply striking' with its harmonious play of décor, colors and precious period marble columns. My five hundred square foot accommodation was exquisite by any means with a fabulously dressed royal bed, an elegant sitting area with precious rugs and a nicely shaded terrace with granted a magnificent view over the fountain garden. This 25-acre resort, located in the countryside, features swimming pools, precious gardens with gazebos, pretty fountains and a full-service 'Daniela Steiner Beauty Spa'.

2007 Seven Stars and Stripers® - Award-Hand-Out at the Kempinski Hotel Giardino di Costanza

The service was clearly Kempinski inspired; freshly picked exotic fruits, sparkling wines and delicious petite fours. General Manager Paolo Sanavia has accomplished the training of his staff to the extraordinary global service level. Mr. Savania has worked in hospitality management all over the world and as a true visionary he is now in the process of fine-tuning a 27-hole golf course and he is adding medical facilities to the already existing distinguished spa facilities. At the spa, I experienced an energizing sea salt treatment, which is based on natural local products such as Trapani salt and extracts of citrus fruits. This allowed me to float in a small pool of deeply penetrating sea salt water in a sort of suspended animation, for a while. Then it was definitively time for a dégustations menu with Executive Chef Mr. Salvatore Barbara…
"Savania's management style is a clearly Kempinski inspired,
we are looking forward to the new additions." ~ TB
by Thorsten Buehrmann & Arno Goudschaal

Editor: Ingrid Lemme

Editor-in-Chief: John Lomitola
© 2007 ~ Seven Stars and Stripes, Inc.