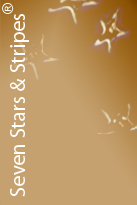 The Harbor Court Hotel
In Baltimore, Maryland
Receives

Society - Extraordinary
September - 2004
6 Stars & 5 Stripes
Hotel & Service
The Ultimate Award:
Seven Stars and Stripes®

Driving the Porsche Cayenne was like riding on the back of a tiger, and it purred gently as it bounded toward Baltimore, 'Charm City', a place of tradition, and civic pride, an American success story. Since the redevelopment of the Inner Harbor in the late 1970s, Baltimore has set the standard for urban renewal and is now a major travel destination charming millions of business and leisure visitors every year. The innovative black Porsche Cayenne easily navigated past most of the important sights and through tiny neighborhoods as if the female voice of the navigation system actually drove the car. We adjusted the GPS to lead us to the crown jewel of Baltimore, the Inner Harbor.

The Harbor Court Hotel, our destination is located right at the center of this scenic and popular waterfront area with dozens of retail stores, restaurants and attractions within a short walk. And so it was that the Porsche found its way through the concrete jungle to the magnificence of The Harbor Court Hotel.

"The grand staircase is just like in Gone with the Wind" is what Simone whispered in my ear upon entering Maryland's only 'Preferred Hotel'. I had to fight the impulse to take her in my arms in a passionate embrace, before we even reached the reception desk.

Check inn was charming, quick and professional. That's what we call a preferred check in.

This award-winning European Mansion is really something special with its gracious elegance and amenities, cobblestone courtyard, oak-paneled walls, marble floors and Simone's dream staircase. This eight-story hotel brought the sublime elegance of an English manor house to downtown Baltimore. The Harbor Court has two award-winning restaurants, a state-of-the-art European style Spa and staff, which must have been trained at the IHS (International Hospitality School, the former Cesar Ritz School of Swiss origin).


Personal Welcome from Executive Vice
President & Managing Director Werner Kunz
We had a tight schedule and right away the President & Managing Director Werner Kunz took us on the VIP Tour through the only Grand Hotel in Maryland.
Follow us into this European styled pearl where it becomes evident how self-sufficient the Harbor Court Hotel really is. Werner, Simone and I walked/crawled down to the basement and even looked at the uninterruptible power supply (by the way in perfect shape), what a useful item, due to the fact that New York had the big black-out at that time. Next on our way to the laundry, yes I did say "laundry", we experienced the truism of how the little things make a big difference. Werner took personal care even on a small piece of trash and picked it up right away. Later on we would experience the love for finer details.

We visited the Harbor Court's own cushion and pillow manufacturing facility. "The little details are what make the difference", Werner explained, and we totally agreed. Surprisingly Werner knew every name of every single employee ('family-member') we passed on our VIP Tour! What a great environment to work under and that has to have a positive reflection on service.

| | | |
| --- | --- | --- |
| After an impressive stop at Baltimore's only ballroom with a harbor view, Werner led us to the extensive spa facilities, the tennis court on the rooftop and finally stopped our tour for now on the 8th floor at the Presidential Suite, with an unparalleled view. Our generously sized, magnificent suite was equipped with a open fire place, a large living area, a personal bar, a piano, a king size canopy bed, a 6 foot marble soaking tub (details: with a hand painted wall), double vanities, separate shower area, sitting rooms with couch and coffee table, all on the precipice of the Inner Harbor. Awesome. | | |

And what could we say to a luscious fruit platter with a perfectly chilled bottle of fine champagne waiting for us. Unfortunately we also had to get ready for our much anticipated dining experience.

Hampton's Restaurant
at the Habor Court in Baltimore, USA

Society
September - 2004
6 Stars & 6 Stripes
Cuisine & Service
The Ultimate Award:
Seven Stars and Stripes™

It was with delightful anticipation that Simone and I scheduled our reservation at Hampton's, named by Conde Nast Traveler as one of the top two restaurants in America. This restaurant has opened another dimension of culinary delight for this world gourmet diner. Upon arrival we couldn't help but notice the lavishly decorated dining room completely set with dishes by Villeroy & Boch, "Siena" style.

We were shown to our table by Maitre d' Alex Bryank with a breathtaking view of Baltimore's harbor. It was spaced at a generous distance from the others ensuring us privacy. The arrival of waiter Kenneth Petty with our menu showed us that Hampton's features innovative seasonal American cuisine and a superlative, award-winning wine list, and as we soon found by sommelier David Cawthorne who presented, opened and served.
Hampton's culinary fare emphasizes classic cooking techniques with interesting flavors featuring seafood, game and vegetarian dishes. Dinner is served from Tuesday through Sunday, 5:30 p.m. to 10:00 p.m. Sunday brunch is from 10:30 a.m. to 2:00 p.m. Reservations are suggested and jackets and ties are required. May I point out that the view of the evening lit harbor was almost as breathtaking as Simone's perfectly fitting low-cut evening dress? And this very perfect evening we were going to start of with "J", what else?

J's bouquet is like a light early summer wind, the curtains barely moving in the open kitchen window.
And coincidentally these were exactly the weather conditions winemaker J Vineyards & Winery, owned and operated by Judy Jordan, marked for the 1998 growing season in the Russian River Valley, cool summer temperatures warming up just before harvest to give the final boost to boost the fruit sugar.

This dual fermented wine is wood-aged for an average of thirty-six months in cool cellars.
The winery claims that all grapes were hand-harvested which has clearly affected the sensuality of the precious, small pearling, and light golden drop.
The 1998 "J" Brut is a fine supporting champagne, a perfect choice.

Our initial notes are a mixture of apples, pears and a bit of citrus with very delicate, barley there floral aroma of honeysuckle and orange blossom. I tasted scotch, butter, melon, dreams. The finish is lasting and clear, a little nutty.


Please take a closer look
Amuse I:

Watermelon with balsamic reduction
Very refreshing, spicy, in good harmony with the "J" champagne


Extraordinary cuisine art, a symphony of colors


1998 J-Wine Champagne

Appetizer I:

Seared Sea Scallops on Avocado-Lime Puree served with roasted corn and sweet grape tomato salad tossed with tarragon vinaigrette.
Slightly opaque scallops were VERY tender, seared to perfection.


~ American Dream Cuisine ~


Sauvignon Blanc Cain Musqué 2001
Created from the "Musqué" clone of Sauvignon Blanc, known for its perfumed floral aroma and fresh vibrant fruit quality on the palate.

Main Course I:

Caramelized Hudson Valley Foie Gras
with grilled mango, crisp sweet potato and fresh ginger-scallion vinaigrette.
A light, airy, incredibly well balanced symphony of flavor, unctuousness contrasted with acidity.


~ American Dream Cuisine ~ Do not miss this.


California Orange Muscat 15% Alcohol
Aroma of orange blossom and apricot and slight jasmine takes your breath away. A dessert by itself or a great accompaniment to any dessert, this wine is slightly fortified to reach an alcohol level of 15% and aged in French oak.

Main Course II:

Roasted Filet of Maryland Rockfish
with Jumbo Lump Blue Crab-Dijon Crust served on sweet roasted garlic potato with warm coriander infused Sherry Buerre Blanc.

Most unusually decorated with shaved rhubarb, the beautifully striped skin of a rockfish fillet was crispy and just salty enough to suit the flaky blue crab.


~ Simone's favorite ~


Pinot Noir - Edna Valley
Bright strawberry-rhubarb fruit, toast, orange and pine aromas open this light, but flavorful wine. The almost candied cherry fruit wears a black oak veil, but is strong enough to not be completely buried by it. Finish is long, with coffee and cocoa accents. ~ Our compliments to the sommelier David Cawthorne for his extensive knowledge of each wine.

Intermezzo I:

Raspberry sorbet with fresh peppermint.

A symphony of cool fruit prepared our palates for the finale.

Dessert:

Lemon Sorbet with cherry tart decorated with vanilla sauce.
The sweetness of the vanilla crème was a perfect foil for the sorbet.


Again, the play of colors worth a painting. A heart-breaker dessert!


Graham's Porto 1996
Graham's Late Bottled Vintage Porto is one of the best in this category; great to serve with aromatic cigars and/or a saucy sorbetto.

It has sometimes been described that Hampton's presents American fine dining of the very highest quality, possibly equaled, but never surpassed. Hampton's defines dining and the driving force behind the scenes is Chef de Cuisine Joseph Francies.

Chef Francies is soft-spoken and serious about his work. He absolutely beams at the mention of Conde Nast Traveler's tribute of being at the helm of one of 'the top two restaurants in America'!

Francies, his Executive Chef Matthew Laurence and his capable staff are responsible for the exceptional culinary creations that bring to light distinctive cooking techniques through the generation of tantalizing flavors. Simone and I began to wonder what stroke of luck led through the maze of mediocre hotel restaurants directly to genuine elegance and truly fine cuisine with breathtaking views of the Inner Harbor as a windfall. We finally succumbed to the seduction after Simone spoke to me in a dreamy whisper saying, "Thorsten, did you smell the heavenly scent of those gardenias".

American Dream Tip: There is a special Chef's Table available on Sundays.

Joseph Francies, Chef de Cuisine
& Thorsten Piosczyk

It was now time, after an exciting and revealing day, to cap off the evening with a VIP Tour of the Explorer's Lounge. It was the right place for Simone and I to have a nice after dinner drink, as if we were transported in an 'out of body experience' to a bar in Casablanca, expecting Ingrid and Humphrey any moment to walk into the door. While listening to some cool sounds of a jazz pianist, I couldn't resist a snifter of 50 year old Remy Martin King Louis XIII cognac for the both of us and, while still in character, uttered "Now, here's looking at you, kid".

| | | |
| --- | --- | --- |
| Explorers Lounge | | It's hard not to feel totally immersed in this rarified atmosphere when surrounded by hand-painted murals, adventure memorabilia and 'Out of Africa' antiques. An Excalibur cigar was now a fitting accessory to my persona as I eagerly lit the exceptional Honduran tobacco. Named after the legendary sword of King Arthur, Excalibur has fast become a legend in its own right and is now recognized as a super-premium smoke. |

Whether it was the magic of moonlit Africa, the cognac or both, I didn't wait to find out as we had completely lost track of place and time. Somehow we moved stealthily away from the Explorer's Lounge to the humble king sized canopy bed of our presidential suite.

Upon awakening, we were presented with probably the most exclusive view of the inner harbor as another great day was just getting started at the Harbor Court.
While preparing to meet CEO Werner Kunz for breakfast at Brighton's Café, we watched and listened to the news on the TV in the bathroom as they repeated over and over about the blackout in the Northeast. Not to worry, Harbor Court has its own generators to carry them through times like that.

As if on cue, bright and cheery Brighton's emerges and offers fresh seasonal American cuisine overlooking the ever present Inner Harbor. Simone had house made smoked salmon on a bagel with cream cheese and Thorsten, true to character, ordered bacon, ham, homemade fries and a fruit platter, a very strange composition partially due to the abundance of King Louis XIII the previous night.
Fresh European strength coffee for Thorsten was essential and Simone selected English Breakfast out of a nicely presented teak box sampler with a variety of premium teas.

American Dream Man Werner shared with us that he had his roots in Europe and that he represents the senior Olympic Ski Team for America. As we were getting philosophically into it, Werner revealed one of his deep rooted convictions: 'Anybody who wants to have a job gets a job - as long as they are faithful, punctual and love their work - no matter what age'. We just admired that statement and felt that it reflected the true character of this successful CEO.

As CEOs go, Kunz is certainly among the best and is well aware of what it takes to administer a hotel offering quiet dignity, refinement, and graciousness while staying profitable at the top of the heap. "I've been here since 1987 and I have not seen in all these years where Baltimore would have a market for all these deluxe rooms," Kunz said. "In the wake of sluggish travel demand, the entire lodging industry has been forced to slash rates to fill rooms, which is financially problematic for upper-end hotels", Kunz said. "Deluxe hotels offer a nearly one to one employee-guest ratio, making it impossible to slash their fixed overhead costs. In order to fill rooms, the hotel has been selling rooms at rates we're not supposed to, making it tough to turn a profit", said Kunz, who would like to sell rooms for at least $300 a night. The hotel sells double rooms starting at $200, with junior suites going for about $420. "How do you make a profit in the luxury hotel if you offer a discount? You cannot have luxury at a discount. BMW, Mercedes do not have discounts," Kunz said.

After a delightful breakfast with the commander-in-chief, we decided to jump into the pool - great decision considering that the water temperature at 85 helped to rectify last night in the jungle. Werner told us on the VIP Tour - that the Spa will be his next project with even more extensive therapies. Currently the spa's basic facilities are complimentary to the guests of the hotel and they include use of the pool, whirlpool, sauna, weight room, aerobics and racquetball.

On their web site it says: "Our staff is expertly trained in Europe and the US and is privileged to treat you to the finest services and products available".
This is not lost on many of the former guests who have written back with comments like "I've yet to find a hotel with the elegance, grace, charm and attentiveness that you experience the moment you walk through the hand held door."

As we left the spa we felt refreshed, powered-up, and energized to discover Baltimore and the Inner Harbor.

With our remarkable view we started in our suite! Yes, we were able to get a great overview of the inner harbor that made us even more eager to get going. Just a few steps away and we are out and about! Located on the quieter west side of the Inner Harbor, this luxurious hotel is the most prestigious transient address in Baltimore.

The excellent concierge personifies the hotel's obliging staff and their tip was that the best view of the city is from the top of Federal Hill on the south side of the Inner Harbor. Mount Vernon, the cultural center of the city, was the address for the rich and famous during the 18th and 19 centuries. A brick courtyard separates the hotel entrance from bustling Light Street, providing an immediate sense of old world charm.

It was now time for us to take a history lesson in early American heritage.

View from uor suite...

Their legacies include the first architectural monument to George Washington; Peabody Conservatory of Music; The Walters Art Gallery; and the Basilica of the National Shrine of the Assumption, the first Roman Catholic cathedral in the United States.

| | | | | |
| --- | --- | --- | --- | --- |
| The festive, carnival atmosphere of the harbor was created by street entertainers, paddle boats, cruise boats and charming people. Charming historic neighborhoods surround the Inner Harbor, each presenting its own character, historically and in its cuisine. Little Italy is a pasta lover's paradise with outdoor movies on this lovely blue-sky summer day. | | | | They celebrate festivals of San Gabriel and St. Anthony and have two original Italian bocce ball courts. Fells Point, a little American dream town, the oldest, most precious and patriotic section of Baltimore still has the feel of an old English neighborhood with Belgian Stone streets, unique shops, pubs and restaurants. And, there's Inner Harbor East, a bustling waterfront stop with its own attractions, retail shops and restaurants. |

Baltimore is a dynamic city that continues to evolve while holding on to its maritime heritage. Since 1600, Baltimore waterways have been a passage for ships carrying commercial cargo and new citizens. It lies further west than any other major Atlantic port, a point that endeared its harbors to shippers. Baltimore now ranks fourth among United States ports for container cargo on the East Coast. Forty million tons of cargo passes through the port of Baltimore every year.
by Thorsten & Simone Buehrmann

Editor: Ingrid Lemme

Editor-in-Chief: John Lomitola
© 2004 ~ Seven Stars and Stripes, Inc.