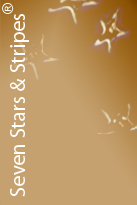 Budapest - Hungary

Society - Extraordinary
June - 2008
6 Stars & 5 Stripes
Overall - 'Hotel & Service'
The Ultimate Award:
Seven Stars and Stripes®

"Until next month from Budapest…" I wrote in last issue of the Seven Star Gazette and soon we were on the way to Hungary. Budapest, the 'Pearl of the Danube' is without a doubt one of the world's most beautiful cities of the world. Its smashing skylines belong righteously on UNESCO's World Heritage list and are 'a place, must see before you die'. Besides, this middle European country and its friendly people are famous for their legendary hospitality. We took off on (European) Business Class from Hamburg, Germany with Malév, a respectable airline with its home base at Budapest Ferihegy International Airport. The official airline of Hungary connects fifty cities in almost three-dozen countries worldwide. At Ferihegy we were welcomed by a group of delightful hostesses in traditional Hungarian costumes enticing us to try the 'Pálinka' (a fruit brandy) and other culinary specialties. Hungarian cuisine and music turned out to be the stuff myth and legends are made of, besides this gesture of gracious hospitality was truly unique. But this barely believable place is today not only home to three million people, spectacular architecture and mind-boggling precious sights, its recorded history started with the Roman town of Aqincum sometime around 89 AD.

Kempinski Corvinus - Arrival: Thorsten Buehrmann & Peter Knoll

The latest edition of a distinctive BMW town car brought us within half an hour to the main entrance of the Kempinski Budapest Hotel Corvinus. BMW and Malév Airlines where two of the official companies that sponsored this Seven Stars and Stripes award event. Hotel Corvinus is ideally located in the heart of all and in close walking distance to the particularly beautiful Danube river. As we were driving through tree-lined streets up to the hotel, I thought that 'dashing' might be the word that best explains my first impression of the curved facade set atop square stone columns of this luxurious hotel. With its contemporary edifice, the Kempinski Budapest Hotel Corvinus resembles the face of modern Budapest.

Presidential Suite - Kempinski Corvinus Hotel

"As we fell in love with Budapest we fell for its landmark Hotel Kempinski Budapest Corvinus.
Our accommodations met and exceeded expectations we have for a top property
of a world city, and this one deserves many happy returns." ~ TB
Our accommodations were spacious, elegant and stylish and superbly decorated. The designers choose all color-coordinated, natural fabrics, framing the fine furniture of our residence quite eloquently. The bed was dressed with exquisite linens; a luxurious marble bathroom, with both, tub and shower, was inlaid with mother-of-pearl chips. The designer had indeed performed his magic, the suite was thoughtfully appointed with all the contemporary amenities and office tools one might need as business traveler, besides a rather large desk, instant IT access, a dining set, a well stocked mini-bar and a stunning view. The maid service, dry cleaning and shoe service must also be applauded. Later in the day, we are scheduled to experience masterfully executed massages and treatments at the Kempinski Spa. The Asian inspired spa offers a full range of world-renowned and respected therapies in the field of contemporary and alternative medicine. This serene place features a larger version of an endless indoor pool overlooking the very heart of the city, cutting edge fitness facilities, a beauty salon and a fabulous organic juice bar. Also included are saunas, a steam bath, an invigorating ice shower and a tanning solarium for those who need recovery after too many shots of Pálinka. The services we received were exquisite and in keeping with top professional spas of the world.
With regards to dining at the Hotel Corvinus Kempinski, there are a few restaurants to choose from. The Bistro Jardin serves time honored authentic Hungarian specialties. The circular dining Ristorante Giardino presents North-Italian cuisine in a casual-elegant, romantically lit dinner atmosphere. Kempi Brauhaus is a traditional wood-floored tavern, which offers an interesting Bavarian menu and has seven different German beers on tap. Then, there is an all day light fare and pastries available in the frescoed Lobby Lounge, while the Corvinus Bar entices guests with an extensive cocktail menu and live music and good company well into the wee hours. We'd challenged the bartender to create a new but refreshing cocktail based on Grappa. Mission accomplished, his creation of a Seven Stars and Stripes cocktail belongs on the bar menu. The next morning the elaborate breakfast buffet, which spreads over the dining facilities, was actually more like a brunch and will 'definitely to be remembered'. With entire walls dedicated to international specialties as well as Hungarian cuisine, this breakfast was an over the top, a decidedly delicious feast. The hot stations included everything from freshly prepared crepes to omelets, waffles, the highly prized Prociutto di Parma and then some. – That wonderful breakfast experience could only be topped by the views of the historical, romantic Danube river, anticipating an unforgettable river tour we should experience later. Budapest is said to be the only 'real' Danube capital as the river flows right through the middle of this fairytale city. A multitude of fascinating bridges, the colossal Parliament and Royal Palace gave us the chills on a bright sunny day and later once again when we got to experience the historic Royal Castle by night on a 'special permission permit' tour.
Budapest is a city made up of three towns, Buda, Pest and Óbuda and is known for its old world charm and cosmopolitan way of living since it is became evident that the historic part of the charming city blends easily with its modern, vibrant, hip younger sister. But Budapest's most breathtaking views, especially arranged by our Kempinski concierge from a helicopter, are also to be experienced from the viewing platform of St Stephen's Basilica, in close proximity to the hotel. Also close by is the Kunsthalle. GM Marcus van der Wal had chosen the Budapest Museum of Fine Arts, the largest of its kind in Hungary, as the place for the official Seven Star and Stripes Award presentation and gala dinner. This unique museum is located in Heroes' Square, facing the Kunsthalle, and was built in an eclectic-neoclassical style in the early 20th Century. The priceless collection is made up of circa 100,000 international art pieces, and covers most periods of European art. The institution, which celebrated its centenary in 2006, turned out to be a unique place for an elegant, catered affair and a smashing Seven Stars and Stripes celebration.

| | | |
| --- | --- | --- |
| Budapest's high society and movers and shakers, besides the national press, were invited to attend the celebration and danced to the tunes of an easy six-piece band. Guest of Honor and Seven Stars and Stripes Lifetime Achievement Award recipient was Eckart Witzigmann, undoubtedly one of the biggest names in the culinary world. Witzigmann of Germany (who studied under Paul Bocuse of Lyon, France) was named Professor of Örebro University in 2007, the only culinary university in Europe. We are delighted and honored to welcome Mr. Eckart Witzigmann as a new member on our Seven Star and Stripes Advisory Board. | | |

Multi-lingual Marcus van der Wal joined the Kempinski group a decade ago and has previously performed successfully in management positions at the Kempinski Hotel Airport Munich and the Kempinski Hotel Beijing Lufthansa Center and most recently held the positions of General Manager of the Kilimanjaro Hotel Kempinski Dar es Salaam and Regional Director Tanzania. A native of the Netherlands, Mr. van der Wal spent his early years in Brazil and Germany and speaks Dutch, English, French, German, Portuguese and Spanish.
"GM Marcus van der Wal and Resident Manager Peter Knoll are directing this hotel with
deep competence, the entire staff performed as it is was a great concerto. Applause." ~ TB
by Edmund Buehrmann & Bernd Deyerler & Thorsten Buehrmann

Editor: John Lomitola

Editor-in-Chief: Ingrid Lemme
© 2008 ~ Seven Stars and Stripes, Inc.