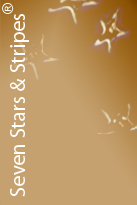 It was a pleasantly warm late summer afternoon when we arrived at the Ritz Carlton's soaring main entrance, located on the sophisticated 'Avenue of the Arts', right across Philadelphia's historic city hall. "Welcome to the Ritz Carlton" a smiling, friendly, uniformed valet announced as he purposely opened the door of our Daimler Chrysler. The Ritz Carlton Philadelphia resides in an early 19th century neoclassic building that used to be a bank, a priceless historic landmark in one-of-a-kind location just steps from applauded cultural sites, exceptional shops and the commerce district.
The towering columns that flanked the main entrance were matched in stature in the spectacular lobby by a striking circular grand space covered by a 140- foot tall dome resembling the Pantheon of Rome. Several elegantly upholstered, carefully placed sitting areas invited ladies and gentlemen to pause and absorb the surrounding architectural alchemy. Stylishly dressed people sipped tea from fine bone china all the while their 'brilliant' pinkies raised in mannerly fashion. As we were looking up we discovered circular open corridors allowing spectators to take in the conglomerates within these illustrious rotunda walls of finest marble. An open, but somehow discreet ambiance, indeed! Check-inn was quick and very professional and up to now above reproach until an impeccably dressed uniformed member of the bell staff approached us with a million dollar smile, Brice who took service to another level. The people's man addressed us by our last name and welcomed us to the family, then guided us to our accommodations on the 28th floor. The elevator didn't make a sound and if it wouldn't have been for a minimal change in pressure, we probably would not have known that we were moving upwards. Long, elegant corridors presented deep, sound swallowing carpets and the moment Brice opened the door to our elegant suite, we felt at home. These windows are displaying a truly spectacular view over a truly spectacular, historic city.

| | | |
| --- | --- | --- |
| Our Superior Room accommodations were of warm woods and golden tones, but a luscious artfully arranged chocolate tray demanded our undivided attention. The linens on this royal bed were of exquisite quality and as we later found out are available for purchase. A pillow menu allowed each of us to address our individual needs as our companion Brice was so keen to point out. The luxurious bathroom was rather small in total square footage but featured opulent glass enclosed marble shower facilities, easily accommodating two. We slipped as soon as possible into all-white, luscious bathrobes, embroidered with the initials of Ritz-Carlton's frequently returning guest. The bath amenities were of excellent taste and we found most accommodating that the WC was separated in true European style. A 'bath butler' and a 'bath menu' are available on request. | | |

We highly suggest to reserve access to the exclusive 'Ritz-Carlton Club Level' located on the 30th floor featuring five cuisine and beverage presentations daily, including snacks, desserts, afternoon teas and a concierge that provides guests with the highest personal service ~ and an even more breathtaking view. We found the service at the RCP overall impeccable and throughout our stay noticed that the staff was communicating by tiny mics that allow them to recognize and address each guest individually, even if they are just passing by.
"Our hats are off to the Ritz-Carlton family of hotels and resorts for their true
measure of consistency in personal service and sincere hospitality." ~ TB

Seven Stars and Stripers® - Award-Hand-Out at the Ritz Carlton - Philadelphia, USA

Amongst the Seven Stars and Stripes Hotels of the World, The Ritz-Carltons are not only renowned for their one hundred year hotel tradition, but their prestigious leadership training programs. "Ladies and Gentlemen are training Ladies and Gentlemen - and - Ladies and Gentlemen are serving Ladies and Gentlemen" is the manner in which the staff presents themselves to the hotel guest. When we met with General Manager Elizabeth Mullins, it became imminently evident that she has adopted the corporate philosophy in her own lifestyle. She introduced us to hotel manager Grant C. Dipman and my wife was delighted to have finally met another charming gentleman who wears a Double Windsor. Grant Dipman has worked himself through the ranks to this new hotel manager's position where he started just a couple of weeks ago. The 'solid handshake' executive moved cross-country with his wife Silvia and their two girls (10 and 13). When he arrived at the RCP, the entire available staff had lined up and welcomed the 'American Dream Man' from Nevada personally as the new member of the family. A genuine gesture by a well-trained team! Our hats are off to the Ritz-Carlton family of hotels and resorts for their true measure of consistency in personal service and sincere hospitality.
by Thorsten & Simone Buehrmann

Editor: Ingrid Lemme

Editor-in-Chief: John Lomitola
© 2006 ~ Seven Stars and Stripes, Inc.