Fairplay Golf Hotel & Spa, Andalusia - Spain
Asia Restaurant, Andalusia - Spain
Thai Business Class
NEXT: Kempinski Hotel Corvinus Budapest
NEXT: Tabacon Grand Spa - COSTA RICA
British Airways FIRST Class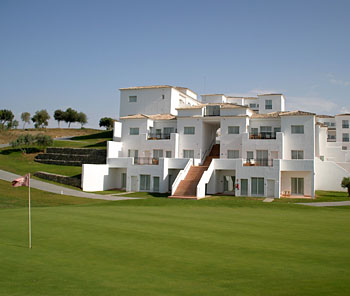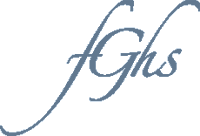 Fairplay Golf Hotel & Spa
Andalusia - Spain

6 Stars and 5 Stripes
This resort features over eighty luxurious accommodations, most are elegant suites, decorated in different styles such as English Colonial, Sub-Sahara African, Andalusian, Asian and Moroccan. In addition, this resort features one of the most voluptuous private art collections of Europe and offers ten exclusive, private villas with private swimming pools. Our spacious two bedroom suite, 'Andalusia', displayed carefully selected precious furnishings and original art that celebrates the beauty of the land in new and old colors. Owner Bernard Devos, a Belgian entrepreneur and passionate art collector, is proudly sharing his priceless collection throughout his resort with his guests. We noted that the floors of our suite were of comfortably cool, glazed earthy tiles – enticing us to walk barefoot and slip into our customized, embroidered bathrobes. Precious embroidered bed linens were dressing our lusciously decorated, comfortable bed. ...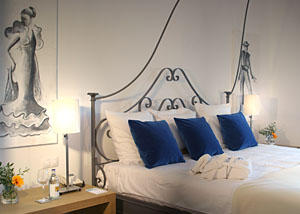 We had appointments at the Benalup Spa and Salon Center, spread over two levels the superbly designed spa also grants the most breathtaking views of the lower Sierra Valleys. The upper level includes a tranquil spa reception area that overlooks a large composed indoor pool, which is connected to the adjoining medical centre. A one hundred and twenty meter infinity outdoor pool, with its base in the hill and a powerful manmade waterfall, is in the works for 2009. We tried a chocolate treatment, which was detoxifying, stimulating and delicious; anti-aging facials; a manicure; and a haircut for me. On the spa menu was a wide selection of complementary and alternative health and beauty treatments, practiced in facilities that are light filled and bathed in the colors of the land and the close-by bay. ...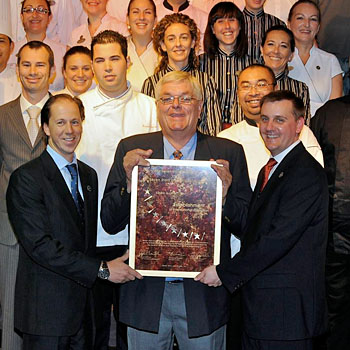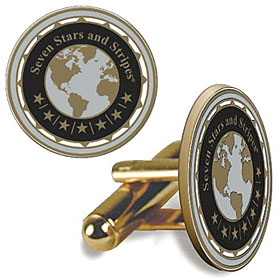 Seven Stars and Stripes Inc. now offers, for the first time, this extraordinary, custom designed 'His & Her Seven Stars Cufflink set. Limited Edition.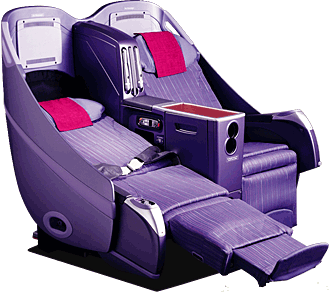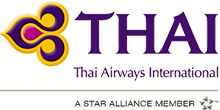 Business Class

5 Stars and 4 Stripes
On a recent trip to China we were fortunate enough to have chosen to enjoy the Thai Royal Silk experience for the 16 hr flight back to the US. The company's vision of being the First Choice Carrier with Touches of Thai is an effort to offer the elegance and warmth of the Thai personality while in flight. This feeling transcends the normal international carrier experience in that it begins with the Buddhist-like aura of the Royal Orchid lounges to the fashionable smartly dressed Thai flight attendants in traditional tube skirts known as pha sin and the highly recognizable Thai cuisine. ...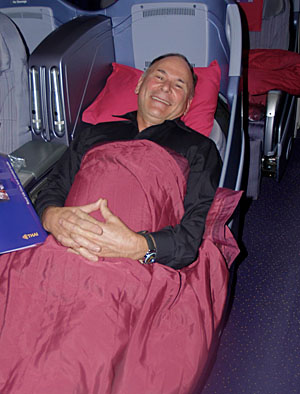 During the flight itself, Thai flight attendants busied themselves with the chores of preparing for beverage and food service all the while greeting each Royal Silk passenger on our flight with the wai, which consists of a slight bow, with the palms pressed together in a prayer-like fashion. This compassionate display had a very calming effect on my consciousness as I worked my way through the intricacies of my Personal LCD Touch Screen featuring audio and video on-demand. There were 30 movie titles, 79 documentaries, 110 music albums with 600 titles, 30 games, world news and a camera aerial view through landscape. This came in very handy later as I watched us climb to a very high altitude while flying over the North Pole. ...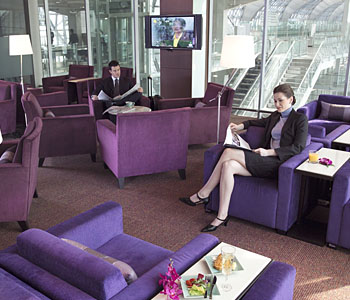 In The Press:
* Thorsten Buehrmann & Eckart Witzigmann
| | | |
| --- | --- | --- |
| Dear Friends, | | |
Another June has come and is almost already gone! The time is upon us to prepare to spend our precious moments on the beach reading a good book while crowds bake to a crisp in too much summer sun. It's also time now to start thinking about your early fall travel; our less-stressed, less-crowded shoulder season when more sophisticated pleasures prevail. Let us inspire you to reflect on Andalusia, Spain and the all-inclusive Six Star Fairplay Golf Hotel & Spa. The natural sights and sounds of this resort will make any serious golfer's heart beat faster. You may also relish the luxury of the Fairplay Spa, which is one of the most exclusive and serene facilities the world has to offer these days. Dine with us at the exciting Fairplay's Asia Restaurant, which is one of the five restaurants on premises and serves true world-class cuisine. We also reviewed THAI Airways Royal Silk Business Class during a recent flight from Bangkok to New York and are happy to report that we had a most pleasant experience. Until next month from Budapest, Hungary and the almost unbelievably great Kempinski Hotel,
I remain yours truly
| | |
| --- | --- |
| | |
| | |
| | Thorsten Buehrmann |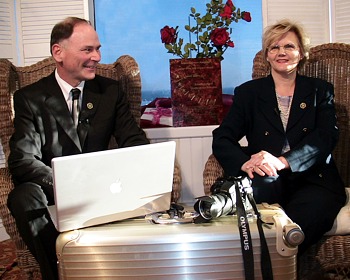 Watch the Seven Stars and Stripes
Award TV Show on
Hamptons Televisions WVVH World-Wide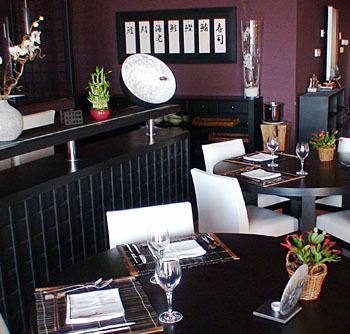 Andalusia - Spain

5 Stars and 6 Stripes
Food and Beverage Manager Bill Mathisen explained that as an ultra-inclusive luxury resort for both golfers and non-golfers, culinary creativity and superb service is a pre-eminent goal of Laotian born Chef Don Vienne Senathit. Over a silvery smooth glass of dry Jerez Sherry from one of the oldest recognized Denominaciones de Origen in Spain, we are told that our host Chef Don is also a part-time Buddhist monk. That seems to explain the overall feeling of wisdom, strength and power that permeates throughout the restaurant. As we took our seats overlooking the La Janda Valley with scenic views of the nearby rice fields, we were awed by the intricacy of the fruit carvings that were on display. It was as if the surreal carnations, chrysanthemums and roses were in fact living objects, peering back at us as we walked to our table. The menu at Asia is a synthesis of South East Asian flavors marrying Laotian, Thai and Vietnamese cultural cuisine. The black walls and minimalist architectural décor brought stark contrast to the feeling of being in Andalusia while partaking in SE Asian fair. ...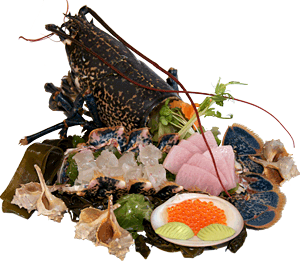 Another menu standout was the Native Blue Lobster and "Pez Limon" Sashimi, a striking combination of sashimi style tender lobster meat from the tail together with "Pez Limon" or California Yellowtail. Although delicate in flavor, the alliance offered deep subtle essence just waiting to be discovered. The light impact of the Taisetsu Kura Sake was delicate with notes of fruit and plum and overall clean on the palate. Also, as a credit to Chef Don's skill at handling the super sensitive Kobe Beef Tenderloin "Vuelta y Vuelta" with Japanese Mushrooms and Volcanic Salt, it was simply otherworldly. Legendary Kobe beef, which spends much of its life getting massaged and barely moving, was soft like baker's butter with graceful veins of marbled flesh running in even rows across the face of each delectable bite. ...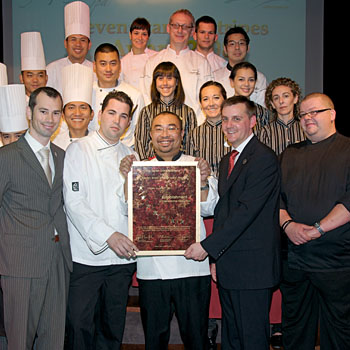 Seven Stars and Stripes Awards for:
Congratulations to all, from your Guests and from Seven Stars and Stripes:
For your visible commitment to excellence.
For your willingness to be recognized for your latest innovations.
For your devotion to your staff and company.
For your ability to receive.
For your decision to raise the bar.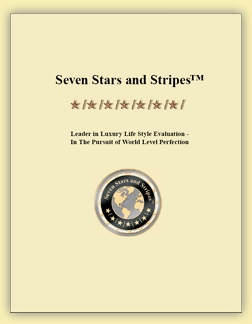 Our Seven Stars and Stripes™ book - 2003 to 2006 world-edition, is still available. Over 300 pages - featuring only the finest establishments and fascinating cuisine art images from around the world. All beautifully compiled in this full-color collector's edition. ISBN# 1-4259-4267-9
In Next Gazette:
* Kempinski Hotel Corvinus, Budapest - Hungary
* Tabacon Grand Spa - COSTA RICA
* City Tavern, Philadelphia - USA
* British Airways - First & Business Class