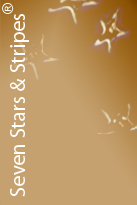 THE RITTENHOUSE
Philadelphia, USA

Society - Extraordinary
September - 2006
6 Stars & 5 Stripes
Hotel & Service
The Ultimate Award:
Seven Stars and Stripes®

Our arrival at The Rittenhouse in Philadelphia was like in a scene from a perfect vacation movie, practiced over and over again; uniformed valets all at once, rushing to open all four doors of this Daimler Chrysler, welcoming, helping, guiding, and lifting. A treat and an unforgettable first impression. The Rittenhouse is conveniently located in Philadelphia's most prestigious downtown area, allowing one to experience the unique historic charm and ambience of the famous Rittenhouse Square. It is all within walking distance to major museums, important cultural attractions, first-rate shopping, and the venture district.

| | | |
| --- | --- | --- |
| Check-inn was quick, low key and with just the right feeling of 'welcome home'. As we looked around our moods shifted to a state of tranquility after a rather stressful trip. First of all The Rittenhouse is much larger then it appears from the outside. The sophisticated welcome area and lounge interiors were of precious mahogany and coordinated with lavish fabrics, heavy hand-woven throw rugs on marble and sparkling, precious chandeliers. The lingering scent of freshly cut flowers were a promise to be kept. They were literally all over the house in every corner and in most of the larger windows overlooking the famous Rittenhouse Park and the City's lights. | | |

Our accommodations were absolutely delightful, a grand suite of great taste. The rooms are architecturally configured to enhance unforgettable views over the park and downtown. On the living room table were Lacroix pralines, chocolate covered strawberries (from the Rittenhouse Chocolate Laboratory) and Fiji water, a nice welcoming gesture from the management. We unpacked and noticed wide-ranging closet space. The bathroom was of luxurious marble featuring a large tub, a shower and a small TV close to the sink.
We took a bath with a wonderful aroma soak by Aveda and indulged on the chocolate covered strawberries; by now the tension had left us completely. We slipped into heavenly, fluffy robes and matching slippers, laid down on 'pillow top', so to say, and watched some HDTV. The Rittenhouse's accommodations measure between 450 to 600 square feet, which, with all do respect, are super large units in comparison to other hotels in the area. The service level at The Rittenhouse is not only extremely high but it is also presented with sincerity, which is hard to find. When I met with VP David Benton, who has also been the General Manager of The Rittenhouse since 1990, it became pretty clear that his success is the empowerment of his staff.
"...it became pretty clear that Benton's success is the empowerment of his staff..." ~ TB

2006 Seven Stars and Stripers® - Award-Hand-Out at The Rittenhouse - Philadelphia, USA

We spend some time at the European-style Spa & Salon and their 10,000 square foot Health Club facilities. It is complete with state-of-the-art equipment and aerobic machines that allow each person to watch or listen to their favorite station on an individual flat screen TV, fully equipped with DVD and CD player. This enables each person to work out at his or her very own pace. My wife spent some time at the well-appointed heated indoor pool and the magnificent solarium and by the time we went back to our accommodations, our bed was turned down, our shoes shined and we were oh so ready for a couple of cocktails and an elaborate dinner at Lacroix.
by Thorsten & Simone Buehrmann

Editor: Ingrid Lemme

Editor-in-Chief: John Lomitola
© 2006 ~ Seven Stars and Stripes, Inc.