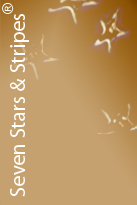 Venetian Restaurant
Aschau im Chiemgau - Germany
World Level Perfection
7 Stars & 7 Stripes
Overall - 'Cuisine & Service'
The Ultimate Award:
Seven Stars Award™

As if it were a pearl, resting snugly at the bottom of the ocean, encapsulated in an environment of peace, luxury and tranquility, exists a formidable dining venue that competes on a global level with the consistency of a hand-made timepiece. The Venetian Restaurant, Heinz Winkler's flagship eatery at the Residenz in Ashau im Chiemgau, measures perfection on a scale heretofore not seen in most restaurants. World Level Perfection, means that every dish, served to every guest, must be perfect in creativity, taste and plate presentation all the time or it does not reach the table. Granted, it helps to have Mr. Winkler as the inspiration and driving force behind such high standards and expectations, after all, he is one of the most decorated and recognizable chefs in all of Germany and Europe for that matter.

| | | |
| --- | --- | --- |
| Mr. Winkler can't possibly do it all alone, and therefore has hand picked his kitchen and service team himself according to his high standards. Executive Chef Stephan Brandl comes from a background of expertise at several Michelin Star rated restaurants including earning three stars for the Venetian. In the service area, Mr Winkler has chosen his son Alexander Winkler as Restaurant Manager and Alberto de Val as Sommelier to insure that unobtrusive, seamlessly perfect service and wine expertise will back up the top notch food creations. | | Heinz Winkler Cuisine |

In our opinion, one of the outstanding selections from Mr. Winkler's tasting menu, was the Grassfed Beef Tartare with Beet gelee and Wasabi. This outstanding appetizer outperformed all our expectations with excellent palate appeal displaying delicate organic flavors from the earth mixing root and hoof for an unparalleled flavor packed experience. In turn, a bottle of 2010 Pinot Bianco, Haberle, Alois Lageder, Alto Adige, Italy became our wine pairing of choice. Just over the border in the German speaking part of Italy, a history of winemaking has perfected the production of Pinot Bianco as one of the most food friendly wines available.

| | | |
| --- | --- | --- |
| Heinz Winkler Cuisine | | Each dish (CLICK HERE) is vigorously tested and subjected to Mr Winkler's own criteria garnered over decades of hands on preparation, before being placed on the menu. Each ingredient is sourced locally first, and subjected to the whims of the season - if it's fresh, local and in season, you'll have it on your plate. Some fish dishes cannot be sourced locally and must only be purchased daily and flown in on packed ice. |

For example, Seezunge (Sole) on Bärlauch (wild garlic type), an entree speciality, proved to be tender, moist and topped with an intensely flavorful parmesan crust adjacent to several broad paint strokes of wild garlic and carrot puree. To complement this tribute to the sea, Sommelier de Val brought forth a bottle of 2006 Grüner Veltliner Reserve, Weingut Hiedler, Kamptal, Austria, a deep wine, fruit forward and powerful that can be cellared for up to 20 years; a perfect match for the sole.

| | | |
| --- | --- | --- |
| To complete our tasting menu, we selected a snifter of Grappa Nonino Riserva Antica Cuvee, expertly aged in old barriques as we waited for our final course of Raspberries Refreshingly served Warm and Cold. This was an architectural expression of the love of food, resplendent in shades of pink and garnet, with a seductive aroma of raspberry caramel hovering just above the brûléed creation. What more can be said that hasn't already been expressed about this wonderfully unique eatery that continues to perform at the highest levels year after year! | | Thorsten Buehrmann - Heinz Winkler - Alexander Winkler |

'The Venetian' is a privately owned and professionally managed restaurant at the Residenz Heinz Winkler, located in the village of Aschau am Chimsee, nestled in the foothills of the towering Alps on the border of Austria. Heinz Winkler and his accomplished team is recognized with the prestigious Seven Stars Cuisine Award™. The Seven Stars Global Hospitality Award™ has recognized and highlighted the ultimate hotels, resorts, spas, cuisine, products and hospitality professionals across the globe for more than a decade, and is regarded as the "ultimate recognition" throughout the global luxury hospitality industry.

Heinz Winkler - 2013 - Seven Stars Award

by Thorsten & Edmund Buehrmann

Editor: John Lomitola

Editor-in-Chief: Ingrid Lemme
© 2013 ~ Seven Stars and Stripes, Inc.