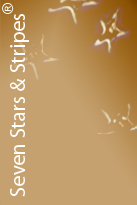 St. Petersburg - Russia

Society - World Level Perfection
April - 2008
6 Stars & 7 Stripes
Overall - 'Cuisine & Service'
The Ultimate Award:
Seven Stars and Stripes®

It is not easy to remain at the pinnacle of your game, especially in the rough and tumble field of cuisine. The Caviar Bar at the Grand Hotel Europe represents the haute couture of gastronomy in a city that is making its culinary mark on the rest of the world. In order to maintain the momentum of being the embodiment of true traditional Russian cuisine, this restaurant has undergone a tremendous renovation that ended recently and has catapulted it as the paragon of the St. Petersburg's nouveau restaurant scene. Russian laughter and enjoyment are part of the fabric in this luxurious edifice, presently under the protection of Historical Monuments because of its distinguished former times. The redo included ornamentation details that reflect the neo-classic style typical for the turn-of-the-century décor. At the helm is the preeminent Executive Sous-Chef Yoann Bernard, who has almost single handedly raised the Caviar Bar and L'Europe restaurants to St. Petersburg's best. Every dynamic leader has a right-hand man to help carry out his vision and Dmitry Zakharchenko, the illustrious Maitre d', fits the bill. His moves are seamless and professional as if in the midst of auditioning for TV's "Dancing with the Stars". His service and attention to detail is impeccable. I must say that when I recall our tasting menus of that evening, it brings to mind the deep appreciation for culinary perfection that is displayed with every item offered on the menu. Naturally, any restaurant with the word 'caviar' in its name must be able to perform explicitly in this area and in this case the restaurant offers a Caspian Treasure of Beluga, Sevruga and Osetra. The caviar purist would divulge that Beluga, Sevruga and Osetra are the epitome of superior taste and quality and nobody loves their caviar like the Russians as they have made its consumption nothing less than an art. To accompany the soft buttery taste of the caviar, Russians drink vodka, icy cold and neat. The Caviar Bar recommended a Trio of Russian Vodkas - Beluga Gold Line, Russian Standart Platinum and Tsarskaya Gold, premium vodkas that exemplify the essence of the Russian culture.
House-Made Smoked Salmon with Lambs Lettuce sounded mundane but it was far from the ordinary. It was displayed as if it were a jigsaw puzzle assembled with a microscope so that all the seams fit together flawlessly. Chef Yoann also displayed a superior understanding of the preparation of Kamchatka Crab baked with Champagne Sabayon (St. Petersburg style), monster crabs from the far east of Russia with a superb taste reminiscent of Dungeness. Dmitry brought his recommended wine pairing of Puligny Montrachet Vincent Girardin, 2004, a vintage with a perfumed nose of vanilla bean and rose petals, well-balanced and compact. Sticking to the theme of Russian cuisine, Chef Yoann prepared the next course of Russian Bear Parmentier with Parmesan chips, Mesclun salad and Hazelnut Oil Dressing. It's not often that you get a chance to sample a cuisine that includes something as exotic as bear but Chef Yoann's deft handling of this Russian icon left us with a feeling that we had just tasted a prime cut of meat with a slightly wild flavor, cooked to perfection. For this kind of entrée, a full-bodied red wine is needed to stand up to the earthy flavors of the meat. We accepted a CHAPOUTIER HERMITAGE ''Monier de La Sizeranne'' 2001, with the idea that the purity of the biodynamically farmed grapes would highlight the cuisine. We discovered a delicious fruity, spicy and earthy wine with a slightly chocolaty palate as if the fruit were nicely browned in an oven.
Finally we were in the mood for our dessert course and Chef Yoann presented us with a cultural favorite of Russian Blinis with Red Berries and Raspberry Sorbet. These were marvelously light Russian crepes topped with wild berries and cool feather light raspberry sorbet, the perfect ending to an incredible meal. We received an impressive I Capitelli Anselmi, Recioto di Soave 2002 with honey gold color and aromas of peaches, apricots and mango to be the delightful partner to the blinis. Our dinner complete, we decided to partake in a formidably harmonious 1962 Maniban Armagnac, all the while listening to the magical sounds of the live Russian acoustic trio taking us on a musical journey.
by Thorsten Buehrmann & Edmund Buehrmann

Editor: John Lomitola

Editor-in-Chief: Ingrid Lemme
© 2008 ~ Seven Stars and Stripes, Inc.