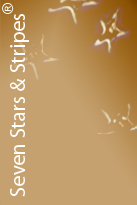 St. Petersburg - Russia

Society - World Level Perfection
April - 2008
6 Stars & 7 Stripes
Overall - 'Cuisine & Service'
The Ultimate Award:
Seven Stars and Stripes®

Stepping into the L'Europe Restaurant at the Grand Hotel Europe from the outside evokes a sort of throwback to the "Golden century in Russian Culture". A live music ensemble plays nearby on a stage with Mozart-like swiftness as if playing a concert at the Royal Court of Catherine the Great. But why should I be surprised? That is the way Russians are: never content with half-measures while sometimes given to the occasional excess. In gastronomy, for several centuries Russians led a sedate, measured lifestyle in a rhythm all their own. It was when they started experimenting with the things that make French cuisine so famous, that they began to pursue their own innovations with the additions of traditional Russian spices thereby enriching Russian cookery. The good thing about the L'Europe Restaurant is that you can depend on their blending of Russian and French cooking styles as well as their consistency, quality and originality. Their steadfast team of Executive Sous Chef Yoann Bernard and his mentor Executive Chef de Cuisine Dominique Ferchaud, provide the incredible impetus to act as a driving force and trend setter in the St. Petersburg culinary scene. The arena was set for a remarkable performance in a venue as ornate as an 18th century concert hall complete with a musical as well as culinary stage. Once again we experienced the confident and determined service of Maitre d' Dmitry Zakharchenko as he helped us enjoy the fruits of his Chefs' creations.
A bread wagon appeared just as soon as we were seated and a white-gloved server offered us a dizzying array of fresh baked grains. We looked all around us to see others who were seated nearby seemingly happy and relaxed listening to soothing sonatas while dining. Chef Yoann sent out a Scallop Ceviche with Blood Orange and Sevruga Caviar for the first course. The combination of a raw scallops and citrus acts to 'cook' the shellfish by the action of the orange's acid while offering a slightly salty nutty aftertaste from the rich Sevruga caviar. "What is needed here" began Dmitry as he brought us our wine pairing, "is a bone-dry, fruity Alsatian Riesling to compliment the subtle flavors of the scallop." With that he poured a Riesling Tradition Hugel, AOC 2002 Alsace, which we felt fit the bill.

| | | |
| --- | --- | --- |
| Another noteworthy appetizer turned out to be the unusual looking Sevruga Caviar Egg in Egg, which of course was as delicate as its play on words alluded. Luscious miniature pearl-grey translucent balls with a smooth almost buttery flavor and texture, truly the most gorgeous caviar sitting inside of another much larger egg, this one softly scrambled and reinserted in the shell. It was paired with a small shot of Russian Standard Vodka Imperia, eight times distilled with glacial water from the north of Russia. It was smooth, clear and clean tasting even complimenting the caviar in a most elegant way. | | |

Clearly, this was shaping up to be a special evening as the next course of Lobster Cappuccino with Asian Emulsion was placed in front of us. The meat of the claw was deftly removed without showing any damage and placed over Asian style foam. It was tender without being chewy and offered a spike of ginger laced into the foam thereby waking up the inherent but subdued flavor of the Lobster. This, together with a bottle of Beringer Fume Blanc, 2004 Napa Valley, California proved to be the right combination. A certain grassiness emerges from this sauvignon blanc varietal as well as a pleasant touch of smoke and tobacco. Another entrée of Grilled Tuna with Vegetable Basquaise, slices of Parmesean and pistachio sauce came to us garnet red in color since it was perfectly cooked to reveal its sushi-like interior. A wine pairing of Chassagne Montrachet, Premier Cru Morqeot Vincent Giardin 2004, a delightful Chardonnay from Burgundy that was expressively oaky but with a clean tannic finish.
Finally for the dessert course a tropical Lime Crème Brulee with Pineapple Salsa and Coconut Sorbet, a notoriously creamy, citrusy custard with a burnt sugar topping and side of chopped pineapple complimented with the exotic cool flavors of coconut sorbet. Louis Guntrum Eiswein 2003, Germany provided the natural sweetness to the dessert with its golden color, rich taste, character and noble complex concentrated appeal. The evening events were almost complete when suddenly an incredibly detailed Chocolate Piano with assorted chocolates was delivered from Chef Dominique Ferchaud's chocolate workshop. Such craftsmanship is not seen often but Grand Hotel Europe and L'Europe Restaurant feature Chef Dominique's work on a regular basis. All this adds up to a very special dining experience not to be missed if you are traveling to St. Petersburg sometime in the near future.
by Thorsten Buehrmann & Edmund Buehrmann

Editor: John Lomitola

Editor-in-Chief: Ingrid Lemme
© 2008 ~ Seven Stars and Stripes, Inc.