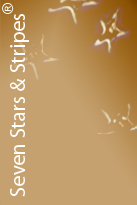 Vip Tours | 1 | 2 | 3

Lake Geneva, Switzerland

Society
September - 2010
6 Stars & 6 Stripes
Overall - 'Hotel & Service'
The Ultimate Award:
Seven Stars and Stripes®

"The location of the Le Mirador Geneva is magical", I said to my wife as our driver chauffeured the resort's silver Rolls Royce slowly through old vineyards high up the green slopes of Mont Pèlerin. Our driver had welcomed us with gracious 'Swiss hospitality' at Geneva International. The sky bedecked in precious blue was reflected in the intense color of Lake Geneva, created through a glacier in the form of a crescent. 'Lake Geneva' or 'Lake Léman', bordered by Switzerland and France, is one of the largest and best-known lakes in Western Europe. The Le Mirador Kempinski Lake Geneva offers besides some of the most spectacular views in the world one of finest destination spas, the Givenchy Spa Le Mirador. Newly renovated, we knew we were in for a treat, but nothing prepared us for the breathtaking views through these new huge panoramic glass walls when we entered the arrival lobby (CLICK HERE for a closer look).

Le Mirador - Kempinski - Arrival - Paolo Sanavia & Thorsten Buehrmann

Majestic Alpine mountains, the blue lake, idyllic vineyards, valleys and villages, displayed from a height of over ten thousand feet, were reaching right into our core, demanding to leave stress and tension behind (CLICK HERE for a closer look).The Le Mirador Kempinski, was founded in 1904 as 'Etablissement Medical de Mon Repos', was then a 'Kur Center' or 'Spa' dedicated to relaxation and recovery. Its close proximity to Montreux and Vevey, the exceptional location, the microclimate and the healing mountain air made it a favorite among wealthy Europeans. Check-in was pleasant, charming and quick. We reached our accommodations, located relatively close to the impressive arrival hall, quickly. Our 'Royal Suite' was a celebration of uncomplicated-cozy sophistication and luxury; its views are 'signature moments' that we will cherish for a long time.

Le Mirador Kempinski - In Room Dining

After ten months of renovation: "All suites, including the new and spacious Junior Suites, are designed to pamper the most discerning travelers around the world, who are used to a luxurious lifestyle. Entering the suites, one is welcomed by the warm colors and the fine selected interior that perfectly reflects the regions nature and purity. The new Junior Suites new Junior Suites (CLICK HERE for a closer look), feature a terrace of 20 square meters, for relaxation in total privacy, Full HD, LCD TV screens with integrated Entertainment and Information system, Logitech Dream FI, portable phone and the latest Nespresso coffee machine called CitiZ."
The next morning we found our terrace enveloped in clouds, we had slept royally, one amazing experience that transcended the blue lake below for a little while into heaven. During a sumptuous breakfast on our private terrace, while the clouds slowly descended, SOLAR IMPULSE, a small solar powered plane, 'visited' briefly. It is the first aircraft that can collect and store enough energy from the sun during the day to stay aloft for 24 hours. The experience was surreal, as if we were part of a movie. The Le Mirador Kempinski Lake Geneva has been recognized for implementing unobtrusive solar cells and reducing the carbon footprint of the resort, pool and spa dramatically.

| | | |
| --- | --- | --- |
| Soon we were on the way to our excursion (PHOTO TOUR - CLICK HERE) to visit the town of Vevey. Just steps from the resort at the stop of the funicular railway and hidden behind a traditional Swiss façade we found the Au Chalet (CLICK HERE for a closer look), an original restaurant with rustic wooden tables where they serve an authentic Zuericher Geschnezeltes, a type of veal and mushroom stew. Don't miss it. Finally we hopped on the Goldenpass of Mont Pélerin. Within fifteen minutes, on our 4th stop, we reached Vevey, famous for its museums, castles, churches and little shops. Vevey is also the site of the global headquarters of the food giant Nestlé, founded here in 1867. The Nestlé foundation created the Alimentarium Museum here in 1985, which features permanent exhibitions of everything that has to do with food, of course with the emphasis on the history of Nestlé. By the way, Daniel Peter invented milk chocolate here in Vevey in 1857. | | |

It was such a beautiful day that we decided to walk along the lake and discovered a big vertical, fun dinner fork sculpture sticking into the water. We continued with our nice walk through the historic district. Interestingly St. Martin's Church contains the graves of Edmund Ludlow who escaped to Vevey after the death of Oliver Cromwell and those of others who condemned King Charles I of England to death. Relatively close by is the Grande Place, dominated by the granary La Grenette of 1803 and behind that is the restaurant La Clef, in which Jean-Jacques Rousseau used to eat. The table where the famous philosopher sat is still to be seen in the restaurant.

| | | |
| --- | --- | --- |
| Alex Ohlenschläger - Throsten Buehrmann | | The Givenchy Spa le Mirador at The Le Mirador Kempinski Lake Geneva is by no means just a beauty spa; this center of wellbeing includes the Mirador Medical center and even an in-house dentistry. The head of this amazing facility is Dr. Ohlenschläger who blends conventional with alternative medicine. "The location of Le Mirador Medical Center at Le Mont Pèlerin is no coincidence as the area has been acclaimed for decades for its positive flows of telluric currents, the absence of pollution and perfect blend with nature, which all largely contribute to your well being," he says. Dr. Ohlenschläger credits his extensive medical expertise and his use of latest technologies the combination of which has led to unique bimolecular cures. After an extensive international career, Dr. Ohlenschläger had decided to join a medical centre where he could make use of all the fundamental principles of biological medicine he has been practicing and lecturing on during his various clinical assignments. |

He has been teaching and working with electromagnetic field therapy as well as orthomolecular medicine. In addition he was deeply engaged with the research work of Professor Popp, the famous German Physician, who conducted remarkable studies with bio-photons on the regulation and regeneration of living cells. Using bio-photon filters for some specific treatments, he has written several publications about the effectiveness of his therapy in energy storage and immune defense stimulation. The center offers a global weight loss solution also, founded on a micro nutrition concept of which it is adapted to ones own goal. Guest may choose between a few days, a week or several weeks for a complete health and beauty overhaul and / or weightloss program.
The Givenchy SPA offers a private spa suite, sauna, steam bath, relaxation area, the indoor and outdoor pool (CLICK HERE for a closer look) with Jacuzzi and a unique Hammam experience. We had a date for a 'Rendez-vous' in the Spa Suite (CLICK HERE for a closer look) (50min), a couples massage, which we highly recommend for a romantic weekend and also for a mother-daughter or girlfriends retreat. I thoroughly enjoyed the signature Givenchy Facial 'Givenchyman' while my wife went for the 'Hydra-Sparkling Facial'. Both facials included a deep cleansing, peeling, extractions, a mask and finally a highly skilled face massage.
We had a special dinner planned on the rooftop of the building, a helicopter landing port, for that evening. But first I took my wife for pre-dinner drinks to the stunning lake view terrace. My wife had a strawberry colada while I thoroughly enjoyed a Bloody Mary with a hint of truffle that I would order anytime again. By the way the two people that you see in the photo standing (CLICK HERE for a closer look) at the rail are especially fascinated by the views, they don't ever move, they are solid statues.  Here protected from the sun, surrounded by small potted palm trees, we lounged on comfortable rattan patio furniture. We were practically sitting above the clouds and the lake, a cocktail in hand. We watched sailboats and our cares in the gentle breeze float away.

| | | |
| --- | --- | --- |
| Sounds like the ultimate vacation. Soon we were guided to an elevator that would bring us to the top. The resort has two helicopter landing places, one on the main building and one more apart from the complex, to protect the other guests from landing noise at night. A single table for two, pretty in white, was expecting our arrival.  Executive Chef Philip Zemour had prepared a special menu for us for the evening. Brittany Langoustine and Aquitaine caviar, cooked in three different ways: as a tartar with sweet lemon, roasted with fleur de sel, jellified with Aquitaine caviar. Please take a closer look at our Le Trianon cuisine review (CLICK HERE) to get all the details. Dining on this rooftop, watching the sun set over the lake through the clouds was incomprehensibly beautiful and indefinitely romantic. | | |

Another excursion that we thoroughly enjoyed and was just five minutes from the resort came highly recommended by Rade Ruleski, the Chef Concierge of the The Le Mirador Kempinski Lake Geneva. Mr. Ruleski, a 'Membre des clefs d'or de Suisse' is of old school hospitality. "The Concierge code: Ask for whatever you want, just don't ask how they get it done. They just do! Opening night Montreux Jazz festival tickets, Size 6 white ski boots, stain on your suit and only twenty minutes until your limo….our concierge was born to fulfill these requests." We agree! Mr. Ruleski is very efficient, besides he has the gift of reading the guest's mind and in our case recommended a visit at the Cellier de la Pierraz of Jean-Paul Forestier.
Our visit at the small (fifteen acre) historic winery, located on the Route du Vignoble, between the charming villages of Chardonne and St. Saphorin, in the heart of Lavaux, was worthwhile. We thoroughly enjoyed tasting some of the full grape wines in the historic 15th century medieval cellar setting. Later our driver stopped the Rolls Royce in the vineyard's terraces and had us taste the grapes right from the vine and their sweetness was divine. We can imagine that the time of the actual harvest of the many vineyards sloping down and overlooking the lake must be an experience. In each village there are wine cellars offering their traditional warm welcome and the chance to taste the regions finest. The terraces, cared for by human hands for centuries, have been declared as a UNESCO World Heritage site. Wine Excursion (PHOTO TOUR - CLICK HERE)
Mr. Ruleski also suggested a to discover Lake Geneva with the resorts private yacht, which we experienced a few years ago and highly recommend. (PHOTO TOUR - CLICK HERE). General Manager Paolo Sanavia has certainly put his signature on Le Mirador Kempinski Lake Geneva. Italian born Paolo Sanavia joined the Kempinski Group in 2006 as General Manager of the Hotel Giardino di Costanza in Sicily, another Seven Stars and Stripes award recipient. He has been working in the hospitality industry for over thirty-five years and was educated at the Hotel school in Abano Terme Italy, and in 1988 he earned a Masters degree in Hotel Enterprise with the 'Société Suisse des Hôteliers' in Switzerland; 'le diplôme donne droit au titre d'Hôtelier-restaurateur diplomé SSH'. Multi lingual Sanavia is a visionary who also studied at Cornell University in the US and recently earned an MBA in China. His appearance is flawless and so is his team (CLICK HERE for a closer look), trained to please and working well together. Congratulations!
by Simone & Thorsten Buehrmann

Editor: Ingrid Lemme

Editor-in-Chief: John Lomitola
© 2010 ~ Seven Stars and Stripes, Inc.