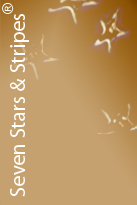 St. Petersburg - Russia

Society - World Level Perfection
May - 2009
6 Stars & 7 Stripes
Overall - 'Cuisine & Service'
The Ultimate Award:
Seven Stars and Stripes®

A visit to the Caviar Bar in the Hotel Europe, St. Petersburg will most likely conjure up visions of the former grandeur of Tsarist Russia reminding us that the spirit of the past often lends glamour and drama to the present. In grandiose fashion, the restaurant is bedecked with cameo reliefs on its walls depicting centaur-like creatures carrying bunches of grapes. Table settings include Imperial Russian Porcelain, from a tradition established by Empress Elizabeth in 1744 to produce wares exclusively for the Romanov family. Add to this the 'eye-candy' appeal of six to eight bottles of exquisite Russian vodka placed over ice in a large silver bowl greeting you as you enter the premises. Although the experience is a lot to process for a first timer at the Caviar Bar, the mood is further enhanced by the trio of Russian musicians playing soft ballads in the folkloric fashion. In the past few years of dining at the Caviar Bar, we have marveled at the ability to maintain consistency and quality in service and cuisine. The dynamic leadership and innovation of Executive Chef Alexey Kostichkin, a man who has passion for his work is putting a fresh fun spin on a chic cuisine thereby boldly carrying on this high level of culinary accomplishment. The service in the restaurant is expertly maintained by a band of servers dressed Russian-style in traditional bright red garments under the watchful eye of Restaurant Manager and Sommelier Dmitry Zakharchenko.

| | | |
| --- | --- | --- |
| After a delightful amuse bouche of Cold Smoked Halibut, Sevruga Caviar, Light horseradish sauce, rolled and bound with chives and topped with glistening globules of delicate black Sevruga roe, we moved on to the main tasting menu prepared by Chef Alexey. We speculated that he would add his personal signature to some of the traditional items that we were so fond of during our previous visits to the Caviar Bar and we were not to be disappointed. | | Beef a la Stroganoff |

An annual favorite of ours Caspian Treasure continued to exemplify the attention paid to quality and freshness of the salted pearls of the various sturgeons. The caviar's magical fragrance when holding a small dollop on a caviar spoon close to the mouth only enhances the luscious savory succulence once it is placed on the palate. A difficult wine pairing made easy by Sommelier Dmitry's suggestion of Lanson Black Label, Brut, brought a bright citrus flavor to the palate enveloped in a fine mousse balanced by a modicum of smoke. Next came the House Made Salmon, marinated in Russian vodka and served with potato dranik, a sort of fried pancake made from potato batter. I don't know how they do it but there is a certain unique velvet softness that makes the salmon simply melt as you are consuming it, further underscoring the subtle smokiness. This course was paired with a bottle of Château Timberlay A.O.C., Robert Giraud, Bordeaux France 2005, a splendiferous and alluring Semillion – Sauvignon Blanc blend offering an attractive floral aroma translating to a crisp wine with well-balanced acidity and fruit. Another course of Roasted Half Quail with parsley, mashed potatoes, ceps and quail jus was served subsequently and was plump, juicy and full of flavor complimented by the earthy essence of the ceps (porcini mushrooms). Chassagne Montrachet, Louis Latour, 2001, a Premier Cru with a beautiful structure and acidity offered the right amount of seduction with its exciting cultured aromas festooned with orange blossom and jasmine.

| | | |
| --- | --- | --- |
| Roasted Half Quail | | Chef Alexey now set out to torque-up the menu with his personal rendition of Poached Sterlet with fresh vegetables and vodka beetroot sauce. We were curious about the way the Sterlet was shaped into a chambered spiral undoubtedly inspired by the Nautilus, an elegant marine mollusk. With the addition of both green and white asparagus along side an almost crimson hue of beet sauce, our senses became filled with passion, energy and fire. The Sterlet itself, a type of Sturgeon held in high esteem by Russians for its tasty flesh and fine caviar, was flawless while exhibiting a fresh clean taste on the palate. |

Our sommelier Dmitry offered a California selection of Triple Overtime Chardonnay, 2006 as the compliment to this scrumptious entrée. Although on the surface an American wine, it has its roots in Russian passion in that Igor Larionov, the retired NHL hockey player named this wine in his portfolio after the game-winning goal in the 2002 Stanley Cup playoffs. Characteristically this chardonnay has California written all over it, despite considering its famous Russian patron. It is smoky and balanced with vanilla and filberts hinting of a broad mouth feel and full finish. Who comes to Russia without eating caviar or stroganoff? Well, Traditional Beef a la Stroganoff with salted cucumbers was the final entrée selection and we were not to be disappointed, as this was produced from a family recipe adapted from the original Baroness Helene de Lundinghausen-Stroganoff. Chef Alexey knew just how to captivate our senses with his turn-of-the-century rendition of melt in your mouth thin slices of beef tenderloin, topped with crimini mushrooms and sour cream with a cap of salted matchstick cucumbers. On the side of the dish was an artistic streak of horseradish sauce in the support role adding the necessary piquancy and zest to the rich and tasty beef. Wine for the entrée turned out to be Muga Prado Enea, Gran Reserva, Bodegas Roda, Rioja Spain 1998, made with indigenous tempranillo grapes displaying a striking similarity to pinot noir. The deep red cherry color exploded with floral notes of rose Ragusa culminating in faint minerality and acidity.

2009 Award-Hand-Out: Caviar Bar & Restaurant, St. Petersburg - Russia

Finally, there was a lackluster Strawberry Mousse with Fresh Berries and Ginger Ice Cream coupled with a very fine Muscat de Beaumes de Venise, 2004. The aromatic Muscat grape of this dessert wine was resplendent with dried apricots, honey and spice. It is safe to say that the Caviar Bar in the Hotel Europe has stood the test of time with superb innovative cuisine, steady unobtrusive and professional service while using the highest quality ingredients.
by Thorsten Buehrmann & Edmund Buehrmann

Editor: John Lomitola

Editor-in-Chief: Ingrid Lemme
© 2009 ~ Seven Stars and Stripes, Inc.