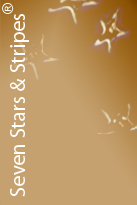 St. Petersburg - Russia

Society - World Level Perfection
May - 2009
6 Stars & 7 Stripes
Overall - 'Cuisine & Service'
The Ultimate Award:
Seven Stars and Stripes®

The grandeur that was once prevalent in Czarist Russia manifests itself in the decorative interior of the L'Europe Restaurant located in the Grand Hotel Europe. The restaurant is laid out as if one is dining in a theatrical or operatic venue, with tables located in what would be the 'audience' section leading up to a 'stage' of sorts sporting a classical ensemble offering a private concert while patrons dine. Along the side of the restaurant, as one would expect in a theatre, are private dining booths with curtains mimicking the ornate 'viewing' booths omnipresent at the Bolshoi in Moscow or Mariinsky Theatre in St. Petersburg. To look up while dining at L'Europe, you get the feeling of being enveloped by a huge colorful stained glass window supported by elegant arches reaching up from floor to ceiling in graceful fashion that only a Russian Czar could truly appreciate as home. Executive Chef Alexey Kostichkin is new to L'Europe Restaurant but comes from a talented background of both traditional Russian and French cuisine. He had made a name for himself by winning the coveted Russian Bocuse, an award presented to the best chefs of the country. It is apparent that he has assembled an innovative and responsive team to work closely with him in pursuing his goals of guest satisfaction through creative cuisine and seamless service. The service staff in the restaurant quickly got to work under the pervasive presence of Dmitry Zakharchenko, the restaurant's Sommelier and Manager. Wearing white gloves, head server Vitaly Zakharov served us an incredible selection of bread from an elaborate wagon. He then brought us our first course of King Crab Mediterranean style with tomato and shallot comfit, basil leaves and virgin olive oil. The crab was tender and fresh and topped with a moist morsel of glimmering berry-sized balls of caviar. A bottle of Puligny Montrachet 1er Cru, Oliver Leflaive, 2004 was the natural choice to pair with the King Crab. It offered spicy notes from white fruit and a hint of oak producing a toasty finish.

| | | |
| --- | --- | --- |
| Duck Liver, richly marbled with truffles, smoked salmon and apple in a layered Napoleon style with Hazelnut jelly proved to be a little too much for the palate to appreciate. To the rescue came a bottle of Cadillac A.O.C., Chateau Memoires, 2005, a powerful reminder that this honeyed wine with tropical fruits could support and highlight such a sumptuous appetizer. We approached the next course with a familiar smile since we had tried it once before and recall the pleasurable feeling on the palate. | | Duck Liver |

Egg in Egg with Sevruga Caviar was presented with its luscious and generous topping of the smooth, buttery flavor of Sevruga, which has the strongest nature of all caviars. Naturally, the typical Russian solution to a pairing for this course turned out to be Beluga Vodka, produced from Siberian artesian water resulting in an elegantly smooth excellent vodka. Asian Lobster Cappuccino was decidedly one of the most intriguing selections on this tasting menu and Chef Alexey deftly showed his talents in crafting it to pure perfection. It was harmoniously paired with a fine Muscat Tradition Hugel, Alsace 2004, offering floral, tropical fruits and citrus as a tapestry woven into a delicately sweet Muscat juice. An entrée of Chilean Sea Bass poached in Swiss chard with artichokes barigoule, braised with white wine and topped with bacon and carrots. A smoky herbal Fume Blanc, Napa Valley, Beringer California 2004 presented itself as a fine wine partner for the Chilean sea bass. Its toastiness being derived from seven months in French oak was somewhat tempered by an overriding citrus quality.

| | | |
| --- | --- | --- |
| Black Angus Beef | | Next up, Chef Alexey challenges himself with the preparation of an American icon, the Black Angus Beef. His recipe placed the beef with Russian bear and duck ravioli and wild mushrooms capped with a foamy espulat sauce thereby producing an earthy wildness effect supported by cubes of grain-fed Angus. Château Bouscasse A.O.C., Madiran 2004, an extravagantly structured wine suitable for pairing with the bold Angus presented its concentrated fruit of dark plums and black currants together with leather and spice for a perfect match. |

For dessert, a modern look at an old favorite became Crème Brûlée, this time with lime and pineapple salsa and coconut sorbet. Taylor's 10 year old Tawny Port, a 300-year family tradition displayed a pale golden brown color with overtones of caramel and whole clove and exotic spice aromatics. After this delightful tasting menu giving further evidence of Chef Alexey's culinary prowess, the usual thing is to have a double espresso along with an assortment of fine cognacs and after-dinner drinks. Our server brought over an impressive cart filled to the brim with the finest choices available. My selection was Remy Martin XO, which was slowly poured into a magnificent crystal cordial glass etched with the logo of the Grand Hotel Europe. Chocolate bon bons were placed on the table stuffed into a realistic looking chocolate piano from which we nibbled with our coffee. Quietly we moved towards the bar area where our server Vitaly suggested his favorite cigar from an array of imported varieties, including a Grand Hotel Europe branded cigar, stored in a climate controlled humidor. A fitting end to an elaborate demonstration of culinary poetry without ever picking up a pen.

2009 Award-Hand-Out: L'Europe Restaurant, St. Petersburg - Russia

by Thorsten Buehrmann & Edmund Buehrmann

Editor: John Lomitola

Editor-in-Chief: Ingrid Lemme
© 2009 ~ Seven Stars and Stripes, Inc.